PODS by PEI
PODS by PEI is a podcast initiative of Policy Entrepreneurs Inc., a policy research center based in Kathmandu, that examines the state of Nepali politics, economy, and development and seeks to inform and enrich Nepal's policy discourse. Every Tuesday, PODS by PEI brings to you thoughtful and in-depth discussions that will take you deep into the most pertinent issues in Nepal.
Latest Episodes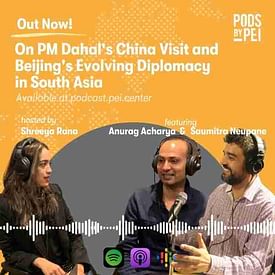 #Ep.066 This episode was recorded as a special episode prior to PM Dahal's official visit to China. In this special release, PEI colleagues Saumitra and Anurag are joining Shreeya to discuss the evolving Nepal-China relationship amidst a rapidly changing geopolitical landscape. Saumitra is the Executive director at PEI . He leads projects on infrastructure, bilateral investments, and aid....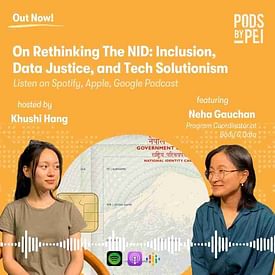 #Ep.065 The National Identity Card Project, an effort to digitize nationality through the distribution of a biometric-informed electronic card, began as part of Nepal's e-Governance mission back in 2008. After years of delay, the NID is now in full swing, with almost 10.3 million individual data collected so far. Although the government initially touted the project for upholding Good Governance, m...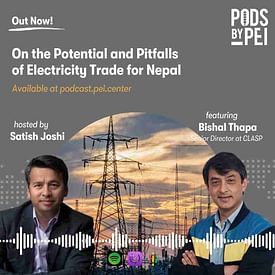 #Ep.064 Nepal has come a long way from its dismal past of power shortage and routine load sheddings. Today as more hydropower projects come online and supply is beginning seasonally to exceed demand there is an optimistic anticipation for power trade within the energy fraternity in Nepal. In this episode, Satish and Bishal evaluate the scope of the electricity trade between Nepal and its regi...